Club History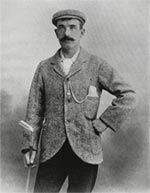 The Club was founded in 1891 and the original courses, 18 holes for the men and 9 for the ladies were laid out by Tom Dunn, one of the leading golf course architects of the day. The first professional at Huddersfield, appointed at the age of 23, was Alex Herd who won the Open Championship in 1902.

One of the earliest captains, Dr F L Mackenzie was the originator of the concept of County Unions and he became the first President of the Yorkshire Union when it was formed in 1893/4. Fixby is known as 'the Home of Yorkshire Golf' and all the Yorkshire Union of Golf Clubs' honours boards are displayed in the Centenary Hall.

The course has been changed several times in the last 100 years, with modifications by Alex Herd, W Herbert Fowler, Dr Alastair Mackenzie, Hawtree and Donald Steel. In 1969 the present 12th & 13th holes were opened, following the sale for housing, of holes adjacent to the present 17th. An exhibition match involving Peter Oosterhuis, Gary Player, Joe Carr and Rodney Foster took place to celebrate the opening.

A £0.5m project to relay all the greens to USGA standards, which ensures they are playable throughout the winter, has recently been completed, to the design of architect Cameron Sinclair. To celebrate the reopening of the greens, a further exhibition match took place in September 2004 with representatives from the four Cups - Neil Coles (Ryder), Alison Nicholas (Solheim), Gary Wolstenholme (Walker) & Emma Duggleby (Curtis).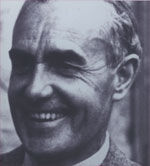 John Fallon was another well known professional attached to Huddersfield. He played in the Ryder Cup in 1955, the year he was runner up to Peter Thompson in the Open, and captained the Great Britain & Ireland team opposite Arnold Palmer at Atlanta in 1963.

The Club has hosted a number of prestigious events, both amateur and professional, over the years. For several years it was the venue for the Lawrence Batley Seniors' Tournament organised by the PGA. The Ladies' Golf Union and English Ladies' Golf Association have used the course for a number of National and International events and Fixby has hosted numerous Yorkshire Championships, the Men's Championship returned in 2006 and the Ladies' in 2007, the Brabazon Qualifying and in 2014 the Seniors Ladies' Home Internationals. The course quality has been recognised in our appointment into the Golf Monthly Top 200 in 2012.

Memorabilia Cabinet
The Club has collected a number of items of golfing memorabilia over the years much relating to Sandy Herd, the first professional, including examples of his patented 'Fixby' gutty golf ball.
The Club has an interesting collection of early golf clubs, many made by the Club's resident clubmaker Bob Partington. These are displayed in a specially constructed cabinet at the top of the main stairs along with several of the Club's other trophies.