Membership opportunities are available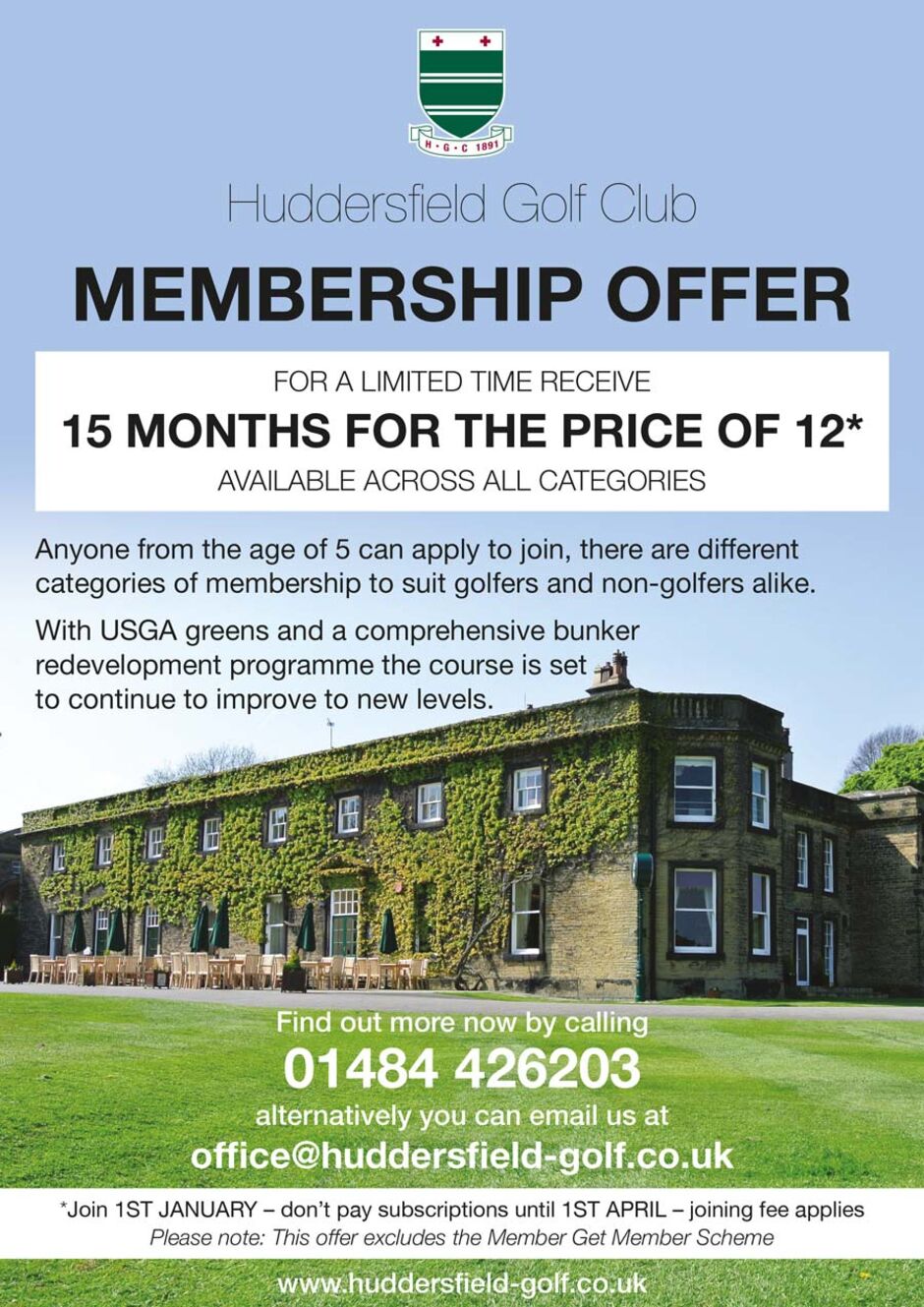 An unrivalled experience awaits new members at Huddersfield Golf Club.
Members enjoy the area's most outstanding golf course, challenging but fair. "If you can play good golf at Fixby, you can play good golf anywhere", is a common assessment of our championship course.
However, the golf is only part of our offering. We have a welcoming environment for all age groups and categories. All year round golf is complemented by all year round social activities, with outstanding events such as our summer Picnic in The Park, Christmas & New Year Events, Invitations, and Themed Evenings.
It really is the place for anyone seeking a warm and welcoming club.
Having invested heavily in USGA greens, and our new bunkers that ensure all year round golf on a full course, our subscriptions represent exceptional value for money. We are open when other courses are closed!
Anyone from the age of 5 can apply to join Huddersfield Golf Club and there are different categories of membership to suit golfers and non-golfers alike. A joining fee is applicable to those new full playing members aged 30 or over.
The joining fee may be paid over a five year period.
The Board is constantly monitoring membership levels and there are now a limited number of places available for new members in all categories.
Application forms and further information about the many options and membership available may be obtained from the Secretary 's Office. Alternatively you may contact the office on 01484 426203.